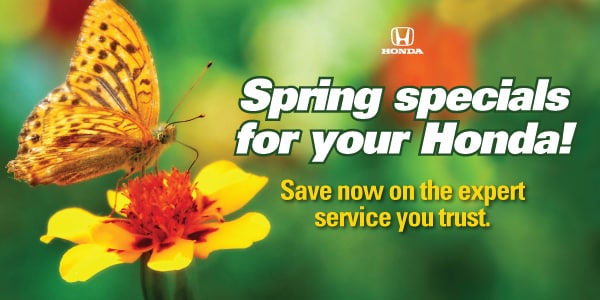 Frequent oil changes extend the life of any vehicle. In addition to providing top-quality oil and a Honda Genuine oil filter, DCH Honda of Temecula will check and adjust all of your vehicle's vital fluids and perform a FREE 19-point inspection.
Competitively priced, Honda-trained technicians and Honda Genuine Parts - why take your Honda anywhere else? Bring your vehicle to DCH Honda of Temecula's state of the art service facility today,
Take advantage of a limited time offer for an Lube, Oil and Filter Change.

Includes:
5 Quarts Motor Oil (0W-20 & Synthetic Oil additional)
Install Genuine Honda Oil Filter
Inspect & Set Tire Pressure
Check & Refill Windshield Washer Fluid
Top Off Fluids (if applicable)
$19.95
plus tax - most models
Synthetic oil, S2000, Insights and Hybrids and some 2011 models additional.
CLICK HERE
for your coupon and additional details.
Hurry this offer expires on May 31, 2012.
http://www.dchhondaoftemecula.com/specials/inforequest-form.htm?listingItemId=da34847a404638b501202afea1dc0ea2