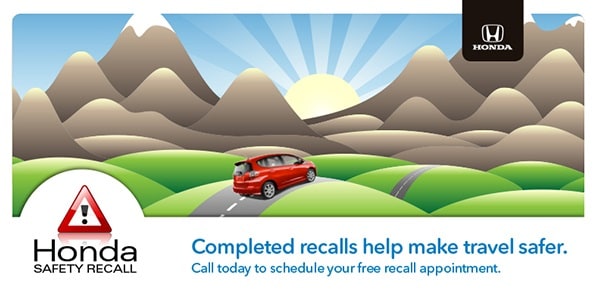 DCH Honda of Temecula is happy to provide you the most up to date information about any Honda Automotive Recalls.  When the time comes to schedule an appointment to have your vehicle taken care of, contact us so we can complete the work at no charge.  
Call (888) 435-8989 or fill out the Make an Inquiry form to the right.
Honda is concerned about safety. That's why
Honda Owner Link
 provides up-to-date recall information about your Honda car, SUV, or minivan. Because Owner Link recall listings are based on your Honda's Vehicle Identification Number (VIN), they are specific to your vehicle.
---