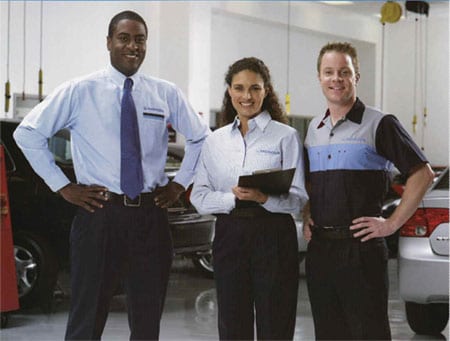 Honda Skilled Technicians
All Honda Service Professionals are required to pass a series of PROformance in-dealership training programs, training classes and more.
Through it all, Honda Service Professionals are accomplished and dedicated. These technicians, advisors, warranty administrators, cashiers, receptionists, dispatchers and service managers are committed to doing what they do.
Why service your vehicle at a DCH Honda of Temecula?
We work on all Hondas. That means all models, years and mileages. We are the experts.
Our staff can gets current training directly from American Honda.
DCH Honda of Temecula gets up-to-date technical resources for the model and year of your vehicle.
DCH Honda of Temecula uses Genuine Honda Parts. You know they will fit right, function properly and last a long time.
DCH Honda of Temecula maintains a large inventory and can get parts overnight.
DCH Honda of Temecula works with you to properly care for your vehicle. At your request, we'll take a drive with you, at the time of drop-off and when you pick it up, to ensure that you're completely satisfied.
A quality-control check is conducted on our warranty work, so you can be assured that your vehicle will be fixed right the first time.
A guarantee on maintenance and repair work. American Honda backs all Genuine Honda replacement parts with a limited warranty of 12 months or 12,000 miles, whichever comes first.
Honda built your car. Honda trains the technicians. Honda makes replacement parts. Bottom line - who knows your Honda better?