Honda HR-V
Exterior Features
LED Daytime Running Lights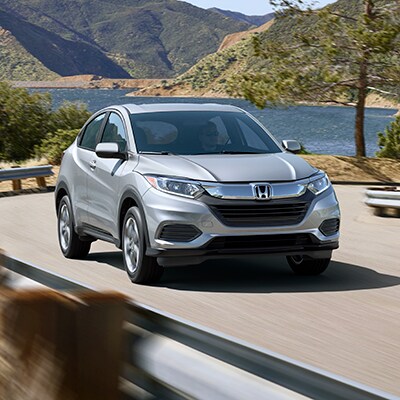 See and be Seen
The Daytime Running Lights (DRLs) of your Honda do a lot more than simply running during the sunlight; they allow you to remain visible to passing motorists at all times. The DRLs of the Honda HR-V features new LED bulbs, which are more illuminating and even save more energy than their previous halogen counterparts.
Sport Grille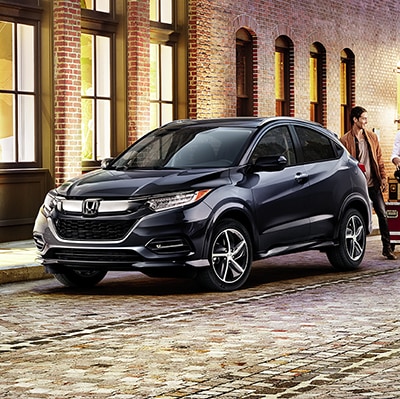 Bringing out the Sportiness
The design of the Honda HR-V gives this compact crossover sporty and fun exterior appearance, with the front sports grille being one of the best examples of this design. The black honeycomb pattern proves much more visually appealing than the standard metal lines of most other vehicle grilles. Some might say the grille reflects the crossover's adventurous nature.
Gloss Black Styling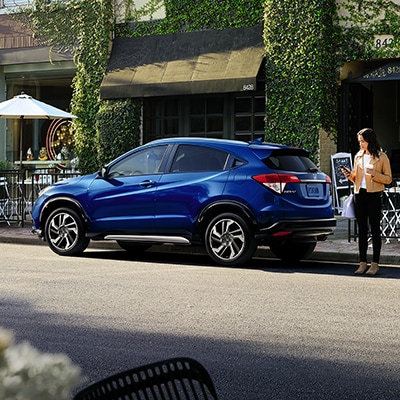 Add Punch to Performance
Many trims of the Honda HR-V feature floss black exterior design accents to enhance the "sport" of this "sport utility vehicle." Take one look around the outside, and you'll notice sleek and stylish black accents such as the sport side sills and rear bumper. These accents further enhance the outdoorsy character of the Honda HR-V as a whole.