Honda Odyssey
Exterior Features
18-inch Alloy Wheels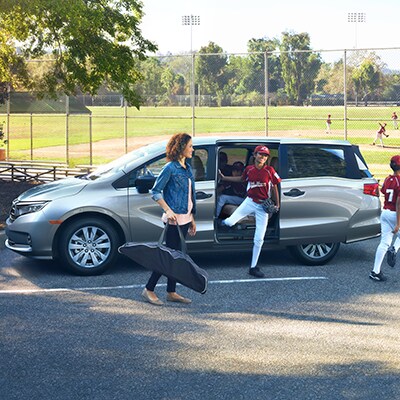 Glide Through the Streets with Ease
The Honda Odyssey travels lighter than other minivans, thanks to standard 18-inch aluminum-alloy wheels. These more lightweight components take the place of steel wheels and cut back on the van's overall weight, thus, saving energy. Alloy wheels also help to give the van much more agility in turning tighter corners and performing smoothly on the city streets.
Hide and Slide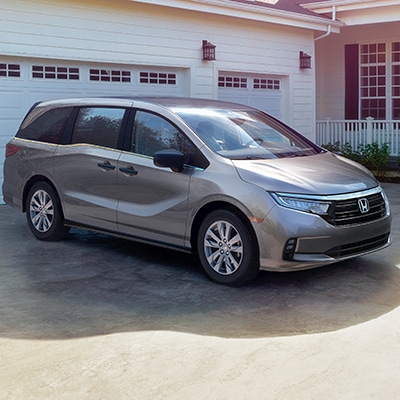 A Sleek and Seamless Look
The rear window design swaps out previous minivan concepts in favor of something more modern. The rear windows come tinted for extra privacy, with a chrome trim underneath them for added fashion and function. The chrome window trim expertly hides the track for the sliding doors, giving your minivan a more striking and seamless look.
Intelligent LED Headlights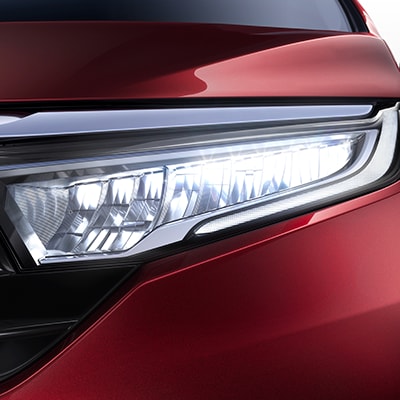 The Best Visibility at All Times
If you and your family tend to take your adventures outdoors, then you will want to check out t trims of the Honda Odyssey, which feature Intelligent LED lights. The system features an auto on/off feature, allowing the can to save energy by deactivating headlights when the sun rises, or you walk away from the car.